Ginger Gentile In Action.
Who I am
I am a certified iPEC coach, professionally trained to navigate challenging life events and empower others through energy shifts.

I was trained by Bill Eddy of the High Conflict Institute on methods to use with crazy and combative ex's to get the alienation to stop (or calm down!)

The methods I learned & practiced in both of these certifications WORK!!!

My film ERASING FAMILY highlights the trauma children experience when a parent is erased by divorce courts, which affects over 22 million families in the US.





I was named an Architect of Change by Maria Shriver in 2019 and I have made many appearances at events, on podcasts, and on TV.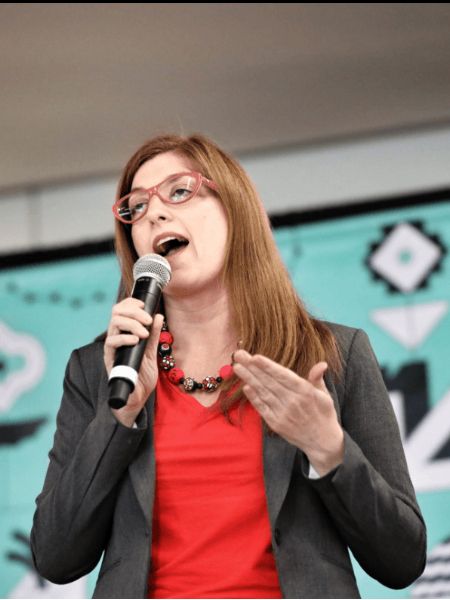 Ginger Gentile & Erasing Family was featured on Red Table Talk!!
Parental

Alienation: When Your Child is Turned Against You

Watch Ginger Gentile explain alienation on the national TV show RED TABLE TALK. She has also appeared on ABC, CBS, The Real Housewives and was named an Architect of Change by Maria Shriver for her work in reuniting families.
Erasing Family is my second feature documentary on how divorce traumatizes kids, and follows adult children as they reunite and heal their families. This film is designed to give erased kids an "aha" moment and encourages them to reach out to their families. It works! You can stream it now on all major platforms.
Before that, I made Erasing Dad (Borrando a Papa) that caused joint custody to be enacted in Argentina and made alienation a trending topic. I also served as the Executive Director of the National Parents Organization in 2019. My expertise is storytelling, turning trauma into action and reconnecting erased children with their parents.
Learn How to Reunite with your Erased Child
Join this Free Masterclass and get tips on how to reunite direct to your inbox.
Enter your name and email to get instant access.
Can Ginger's coaching or roadmap help me if I have an adult child who is alienated and there has been no contact for a decade?
What if my kids or ex-spouse doesn't want to participate?
Can Ginger's Coaching or roadmap help me if I have an active court case?
My story is really unique and extreme. Will this work?
How is the REVERSING ALIENATION ROADMAP different from other programs?
Can I take the lessons EVERSING ALIENATION ROADMAP at my own pace?
I'm not a parent. I'm a grandparent or spouse of an erased parent? Can I take it?
Who gets the most out of this program?
Do you guarantee results?
I made some mistakes. I don't know if I am estranged or alienated.
Get tips on how to Reunite Delivered to your Inbox