Ginger Gentile
The Erased Child Whisperer
I will show you how to reunite with your erased child, reverse parental alienation, and heal estrangement caused by divorce or separation... Without the courts!
Inside the Training.
Learn TWO Secrets to reuniting quickly!
Understand how to reunite even if your kids say they hate you.
Discover the three dangers that stop alienated parents reuniting!
S

tart learning how to build the future you want.
Ginger Gets Results!
Even if you haven't seen your child for a decade, or they are an adult, Ginger teaches you how to reach out in a way that works.
As an expert in High Conflict Divorces her methods changes the dynamic with your ex, even if your ex is crazy and always looking for a fight.
As a child of divorce, she teaches you to know what your child really wants to say and the best way to respond. Never make a mistake again!
I am on a mission to reunite over 1000 families in 2023.
Is your's next?
"I worked with Ginger as a coach right when the alienation started. I hadn't seen my daughter in months. After two sessions with Ginger I was seeing her 50% of the time. I felt in control of my court case!
-D. Mom of Rosalia, 7
"I had no contact with my adult daughters, just nasty text messages. Ginger helped me redesign my social media to focus on nurture instead of anger. Both daughters reached out months later! One will even do therapy with me."
-S. Mother of Ashley 24 and Madison 28
"I was in reunification therapy with my teen daughter and getting no where. The therapist wasn't helping. Ginger gave me skills and a strategy. My daughter went from hostile to agreeing to schedule regular sessions. I see a path forward to healing."
-K. Dad of Tracey 16
"I had no visits with my daughter since March. I started working with Ginger in December. We spent New Years together! I had to cancel a session with Ginger because my daughter was at my home! We now talk on the phone regularly and are planning to take a vacation together. I know how to support her as an alienated child so she doesn't feel torn between two homes."
-L. Mom of Fern 15
"After one session with Ginger I got a text response from my 21 year old son that was happy instead of cursing. I also now see my seven year old daughter regularly while before I only got zoom calls (and this is without getting a court order, I just changed how I communicated with my ex)."
-J. Dad of Linda 8 and Caleb 21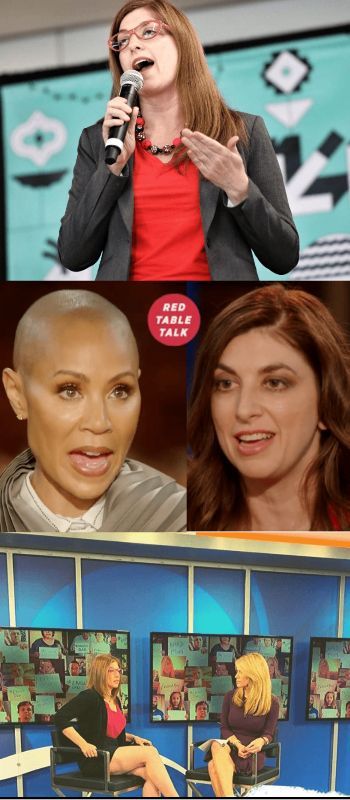 What I can do for you
I am on a mission to reunite 1000 families in 2023.
After making two documentaries, the last one Erasing Family which was featured on Red Table Talk, on how alienation traumatizes children – and how it can be prevented and reversed—I felt a calling to help as many families as possible reunite. Time to stop ERASING FAMILYs.
I created a methodology, a Roadmap to Reversing Alienation, based on the steps that all families that heal follow.
Anyone can copy these skills!
This applies to almost everyone…
Parents whose children are now adults.
Families who are in the family court system.
Families who have gone years or decades without contact.
Parents who are actively being blocked from young children and teenagers.
My method ensures that alienated parents feel peace & joy as they go through the healing process. I understand through first-hand experience the emotional rollercoaster ride and assure you there is hope. Together, we've got this!
Learn How to Reunite with your Erased Child
Join this Free 35 minute webinar and get tips on how to reunite direct to your inbox.
Enter your name and email to get instant access to watch anytime.
Can Ginger's coaching or roadmap help me if I have an adult child who is alienated and there has been no contact for a decade?
What if my kids or ex-spouse doesn't want to participate?
Can Ginger's Coaching or roadmap help me if I have an active court case?
My story is really unique and extreme. Will this work?
How is the REVERSING ALIENATION ROADMAP different from other programs?
Can I take the lessons EVERSING ALIENATION ROADMAP at my own pace?
I'm not a parent. I'm a grandparent or spouse of an erased parent? Can I take it?
Who gets the most out of this program?
Do you guarantee results?
I made some mistakes. I don't know if I am estranged or alienated.
Get tips on how to Reunite Delivered to your Inbox